Solutions
Plan on working more effectively.
---
EDPlan solutions are fully integrated and thoughtfully designed to help you work efficiently, stay compliant, minimize costs, and maximize success for every student you serve.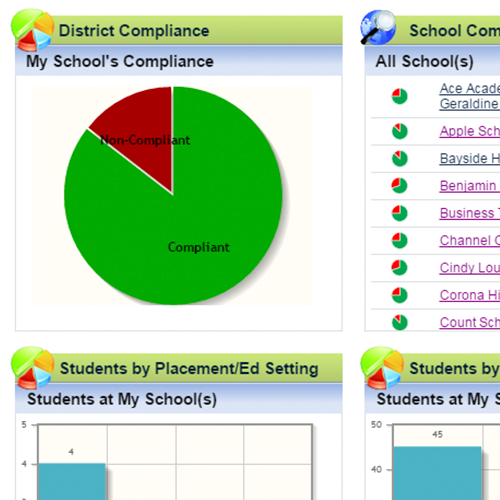 EasyIEP™
---
A more powerful kind of case management
EasyIEP is the country's leading web-based special education case management tool, used by districts spanning 30+ states to achieve and maintain federal and state compliance and improve processes and procedures in their special education programs.
The flexible, user-friendly design of EasyIEP makes it as easy to use as it is powerful:
Dashboards customized to each user role give educators access to the exact data they need, when they need it.
EasyIEP is always on alert so you don't have to be: Compliance alerts are embedded throughout the special education process, notifying users of key events and due dates that align with federal and state regulations.
Complex special education processes are broken down into clear, manageable steps.
Robust and flexible reporting options are available, for actionable reporting at all levels.
One in five IEPs in the US are created using EasyIEP or one of PCG's other IEP solutions, including IEP Online™ and GoalView.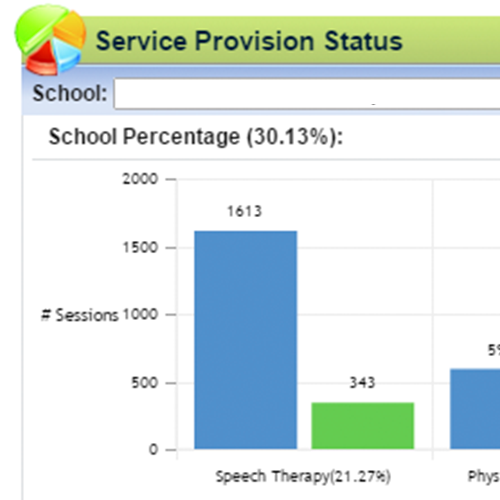 EasyTrac™
---
A single Data Source for your Medicaid Process
EasyTrac is an integrated, web-based tool for documenting the delivery of Health services to students. It's configured for compliance and hits all the marks when it comes to your scheduling, tracking, and documenting needs.
Schedule individual and group therapy sessions.
Document the intervention and related therapy information.
Seamlessly process data for billing where applicable.
Track service compliance vs. outlined service requirements.
Work on any device with our secure, low-cost, mobile-ready version of EasyTrac, optimized for Apple and Android.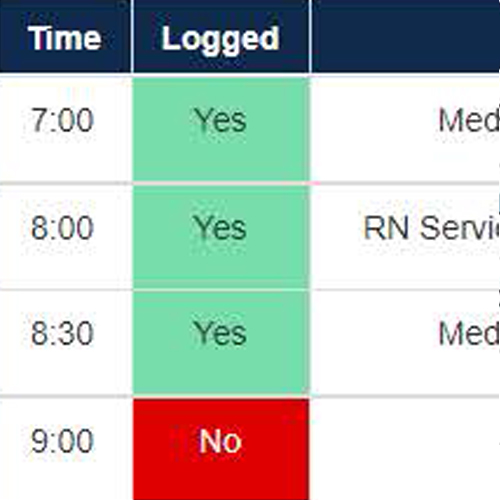 EDPlan™ Health
---
An efficient, secure, and customizable web-based tool designed to simplify the nursing documentation process in your district.
School nurses play a key role in the success of students, and their responsibilities are not limited to simply providing nursing services. In reality, their work can include keeping on top of multiple compliance requirements related to daily and PRN medication delivery, documenting office visits and scheduled nursing services, and creating Individual Healthcare Plans (IHPs).
To help meet the specific needs of school nurses, PCG is pleased to offer EDPlan Health: an efficient, secure, and customizable web-based tool designed to simplify the nursing documentation process in your district.
Benefits of EDPlan Health:
Easy-to-use system that saves time
Optimizes Medicaid reimbursement
Rules of Completion (ROC) help prevent mistakes
Ensures immunization compliance based on state requirements
Click here to learn more.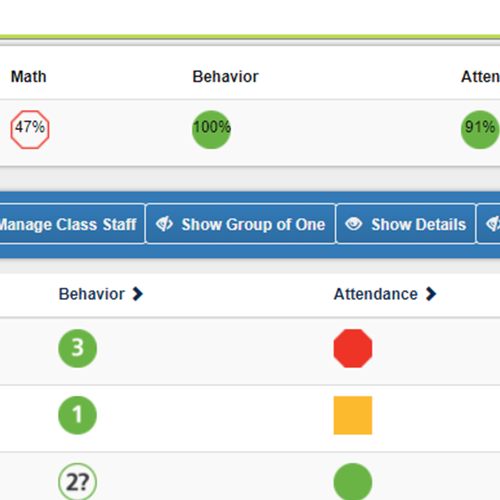 EDPlan Identify & Intervene™
---
Manage your general education interventions with EDPlan Identify & Intervene.
Intervene helps school districts manage academic and behavior interventions. This web-based system is a critical tool for supporting the whole child and managing your multi-tiered system of supports (MTSS) processes and procedures. In addition to plan creation, Intervene also monitors students' responses to interventions, providing grade level teams with the necessary information to make data-driven decisions.
With EDPlan Intervene, districts can:
Create and modify intervention plans in one or more areas of need
Gauge intervention effectiveness
Customize plans for groups of students – easing teacher workloads and improving student outcomes
Ensure the provision of equitable interventions across the district
Implement a standard treatment protocol process
Students at risk of dropping out of school or not meeting grade level expectations are a key priority for educators. Being able to quickly identify at-risk students is essential, so you can provide targeted academic or behavior interventions in a timely fashion. Based on the concept that the needs of the whole child must be considered, EDPlan Identifyconsiders literacy, math, behavior, social-emotional learning (SEL), and attendance data to effectively recognize which students are at risk.

EDPlan Identify
Enables educators to quickly identify students who are at risk
Integrates all relevant data sources to generate risk level indicators
Provides data-driven planning for academics, behavior, and SEL
Click here to learn more.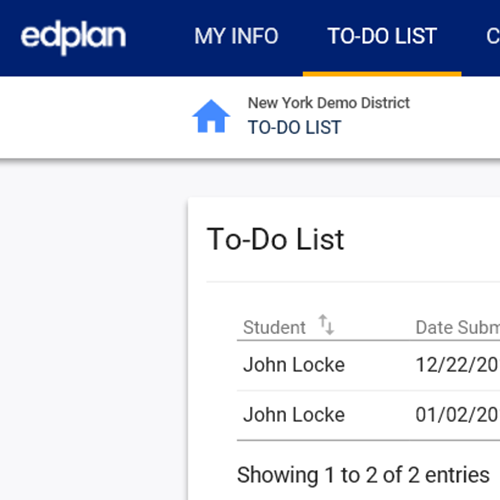 EDPlan™ Connect
---
Increase family engagement in all aspects of a student's education
EDPlan Connect is our all-in-one caregiver portal that promotes increased family involvement in a child's education. Whether it's signing an Individualized Education Program (IEP), consenting to bill Medicaid, or prescribing services via Order/Referral, with EDPlan Connect, caregivers now have a central place to:
Access student records online and in their native language
Sign documents electronically and save time
Receive automatic and personalized notifications from other key stakeholders
Stay up to date with student progress
Click here to learn more.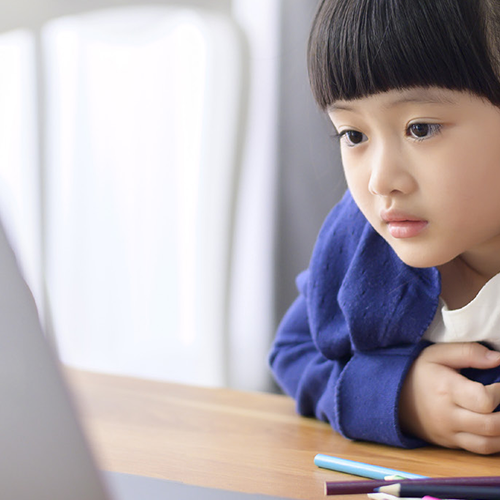 EDPlan™ Professional Development
---
Courses designed to support special educators and improve outcomes for students with IEPs
EDPlan Professional Development by Pepper™ offers:
Courses designed to support special educators and improve outcomes for students with disabilities
A full learning management system that organizes all historical coursework, earned and uploaded credentials, and proof of progress
An online portfolio of work that tracks progress, shares work, and promotes accountability
Professional collaboration tools to search and network with professional peers
Interactive learning components to keep users engaged and challenged
Collaborative learning component to engage with peers through discussion groups and peer/mentor/coach review
Click here to learn more.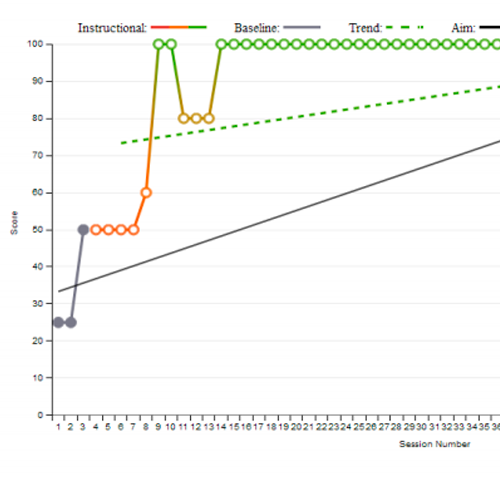 EDPlan™ Progress Track
---
Easily track the data you need to help students achieve.
Our web-based, intuitive progress monitoring tool provides simple data collection to help teachers proactively make the best decisions to support each child's success. By quantitatively assessing and monitoring progress, parents, teachers, and other educators can solve problems and target instruction to make a positive impact on student learning. EDPlan Progress Track:
Immediately collects data to assist trend analysis, displaying students who are and/or aren't meeting their IEP goals or objectives before their attainment dates.
Offers real-time data and graphs to show progress and trends for individual students, groups of students, schools, and districts, which can be shared with parents and students.
Allows teachers to analyze the degree to which their instruction is improving, overall student outcomes, and how likely it is that a student with a disability will meet the goals set in his or her IEP.
Helps administrators determine if they need to assist their teachers with alternative methods and/or approaches to student success.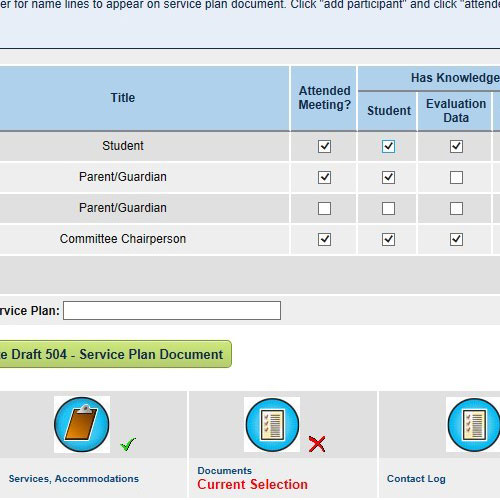 EDPlan™ 504
---
A proven and audited solution to meet all of your 504 Plan needs.
PCG developed EDPlan 504 to assist schools, districts, and states to meet the local and federal requirements of Section 504. Our process-driven solution not only provides for easy, compliant 504 documentation, but also offers a number of online time-saving tools to enhance plan management. We help school personnel spend more time working with students to make gains and less time completing paperwork. Other features of EDPlan 504 include:
Additional supporting documents available -  notification of meeting, consent forms, procedural safeguards
Tracks key dates and timelines - student referral, consent/denial, eligibility determination, placement, annual review, and reevaluation
Custom visual compliance symbols provide real time results
Automated alerts notify users of upcoming and overdue dates
Supports translation of documents into additional languages
Robust reporting capability
Annual enhancements and updates ensure compliance
EDPlan™ SIRS (Student Incident Referral System)
---
Behavior problems compromise student learning and, if left unchecked, can escalate resulting in disruptive, sometimes tragic, consequences for the greater school community. The EdPlan Student Incident Referral System (SIRS) contains robust tools for incident tracking and reporting that assist educators in making data-driven decisions to improve behavior.
Robust incident tracking and reporting tools help educators make data-driven decisions to improve behavioral outcomes and student success.
A role-based process and built-in alerts ensure efficient data entry with real-time notifications to prompt timely action.
All necessary details of Bullying Allegations and Law Enforcement Contact can be captured for mandatory and exploratory reporting.
A comprehensive approach ensures that all stakeholders are involved and informed, and that all aspects of discipline are tracked, including suspensions, expulsions, alternative placements, and due process.
Documentation for incidents is auto-generated according to the scenario, taking away the guesswork and ensuring compliance and effective communication with parents and guardians.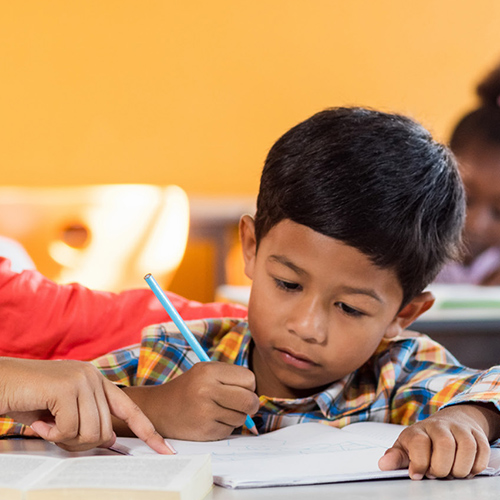 EDPlan™ Translation
---
Effortlessly translate special education documents into other languages with the click of a button.
EDPlan™ Translation is a cost-effective, web-based tool that empowers districts and schools to provide student documentation to parents in their native language. Now teachers can instantly produce any translated documents for families in advance of, and immediately following meetings. This dynamic functionality provides districts with compliance, speed, and cost savings.
Features
User-Friendly Functionality – Simply select the desired language and documents are translated into the selected language with a click of a button.
Extensive Language Library – Automatically translate documents into multiple languages.
Comprehensive Translation – All text within the document, including headings, data fields, and user-entered notes are translated into the selected language.
FERPA/HIPAA Compliant – EDPlan Translation meets requirements for the Family Educational Rights and Privacy Act (FERPA) and the Health Insurance Portability and Accountability Act (HIPAA).
Electronic Historical Record – Once the documents are finalized, EDPlan Translation retains both the translated and English versions within the student's historical record.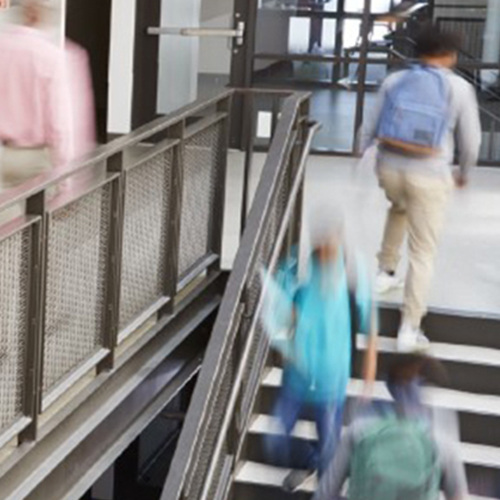 Behavioral Threat Assessment (BTA) Solutions
---
PCG can help schools identify risks before they become threats using our safe schools solutions, including:
Behavioral Threat Assessment and Management (BTAM)
Suicide Risk Assessment (SRA)
Problematic Sexual Behavior Assessment and Management
Fire Misuse Behavior Assessment and Management
Our team of experts apply industry best practices and methodologies, such as:
Salem-Keizer Cascade Model
Comprehensive School Threat Assessment Guidelines
National Threat Assessment Center (NTAC) Model
Suicide In Schools Model
Columbia Suicide Severity Rating Scale (C-SSRS)
Suicide Assessment Five Step Evaluation Triage (SAFE-T)
Combination of SAFE-T with C-SSRS
Hybrid Model
Click here to learn more.